Bright Futures: How Schools Are Supporting Students' Wellbeing, So They Thrive Now and in the Years to Come
When children returned to school for in-person learning in Henry County, Georgia, Superintendent Mary Elizabeth Davis prepared for the most urgent concerns. Lagging social development combined with the pressing need to ensure kids were on track in their learning prompted Davis to orient her district's strategy around two core priorities: accelerating students' learning and supporting their overall wellbeing. She challenged her team to create a plan that provides access to the most advanced coursework possible for every child in an environment where students feel like "they belong, are valued, and are right where they should be." Out of that work, the district launched HenryCares, which stands for a "Caring Adult Responding Every day."
During a session at the National College Attainment Network (NCAN) annual conference on September 14, 2022, Davis joined other members of Chiefs for Change to discuss what their systems are doing in the area of student wellbeing.
She explained that a "Care" team was established at every school. The teams, composed of staff members such as the attendance clerk, a nurse or clinic aid, school leaders, and the school counselor or social worker, meet on a weekly basis to review information collected each day that may help to identify struggling students. The data — which includes, for example, absences, tardies, and slipping grades — can provide insight into disruptions or difficulties that are impacting individual students' lives and help educators intervene quickly before problems get worse. The Care team works with a mental health and wellness facilitator who connects students and their families with needed services and resources. These could include organizations that provide housing assistance and help with rent as well as access to medical care, food, and clothing. Using federal Covid relief aid, the district created a position at each campus for this mental health and wellness facilitator, often known as a heart coach.
"What we see is that schoolhouses are the service providers in communities," Davis said. "I believe as a country we should come together and identify the impact of having dedicated personnel in every school that serve as resource facilitators for young people and their families."
Henry County also implemented survey questions, periodically issued to students, that ask: "How are you today? Do you have a caring adult that you could talk to if you need to in your school?" The confidential data on student responses is compiled so that every mental health and wellness facilitator can develop a school-wide plan for addressing concerns kids say they have.
"Our board has in my evaluation as superintendent the performance of every student having a caring adult that they can connect to every day," Davis said. "And I provide data as a part of my evaluation — that's how serious we are that it is not left to chance that a student would have a caring adult in their school environment."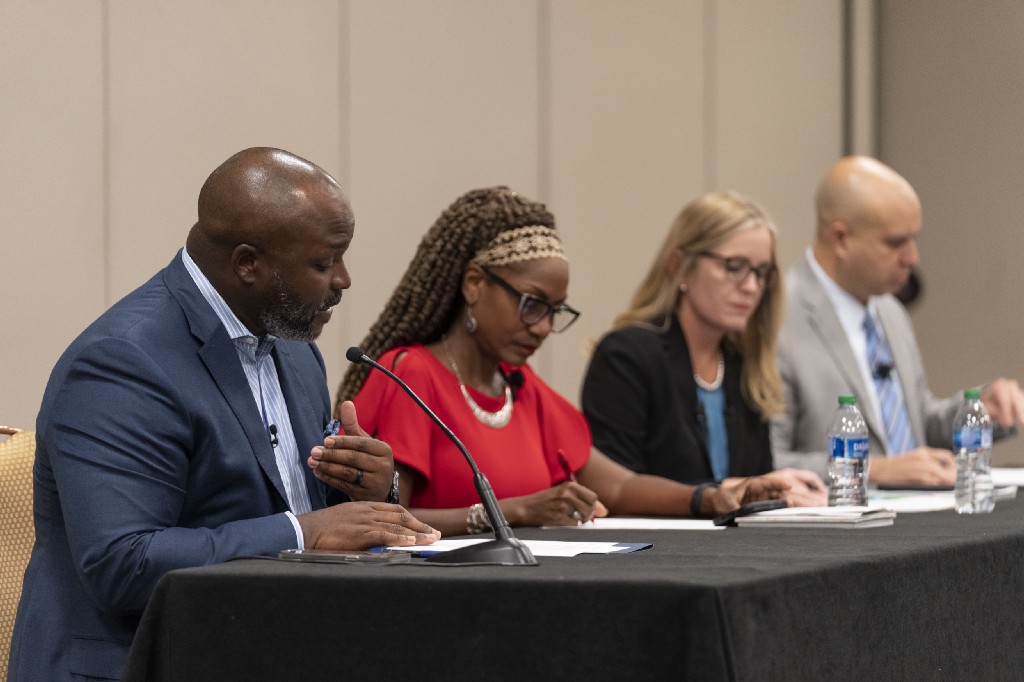 To help leaders respond to students' wellbeing needs, Chiefs for Change released resources at the NCAN conference that school systems can use to establish, expand, and/or improve mental health services for students. The first set of resources, here and here, outlines promising practices for retaining and attracting district mental health support staff. The second set, here and here, describes promising practices for creating strong partnerships with community providers.
NOLA Public Schools Superintendent Avis Williams, also a member of Chiefs for Change and an alumnus of the network's Future Chiefs leadership development program, described work she is leading in this area.
Under Williams, NOLA Public Schools created NOLA CARES. In this case, the acronym stands for Community Access to Resources and Equity. The group includes the mayor's office, the sheriff's department, and other partners.
"We have convened all of the wraparound service providers who are providing anything around wellness, mental health, trauma, counseling, and even looking at restorative practices, and making sure that we are convening everyone to see where our gaps are, where services aren't being provided, but also where there are overlaps, and where there are opportunities for partnerships within the organizations that are doing the work."
Williams said the community partners are sharing strategies and best practices to support their interconnected work and emphasized opportunities to harness funding for mental health services.
"We are making headway to ensure that we are sharing how Medicaid can be used to provide services and resources for mental health supports within our families and community — and again assessing where it is being done well and where some additional information and supports are needed," Williams explained.
The third speaker on the panel, Gonzalo La Cava, the chief talent officer for Fulton County Schools in Georgia and an alumnus of the Future Chiefs program, also shared how his district is collaborating with community organizations.
"We worked closely with our partners to provide the space and the room, so they can have on-campus mental health counseling," La Cava said. "Today, we have a really great functioning program, but there are challenges … people are resigning and retiring at a very high pace, and so it is in the mental health space."
The recommendations in the Chiefs for Change resources can help districts navigate those challenges. Given the competition for mental health professionals, the resources note that districts should consider how to differentiate the opportunities they provide as compared to private practice or health care settings. Materials also outline ideas related to increasing salary and benefits; providing high-quality professional development so mental health employees can grow in their field; and creating a work environment that empowers these employees, values their perspective, and allows them to work at the top of their license. See the resources and the network's full library of tools and guides here.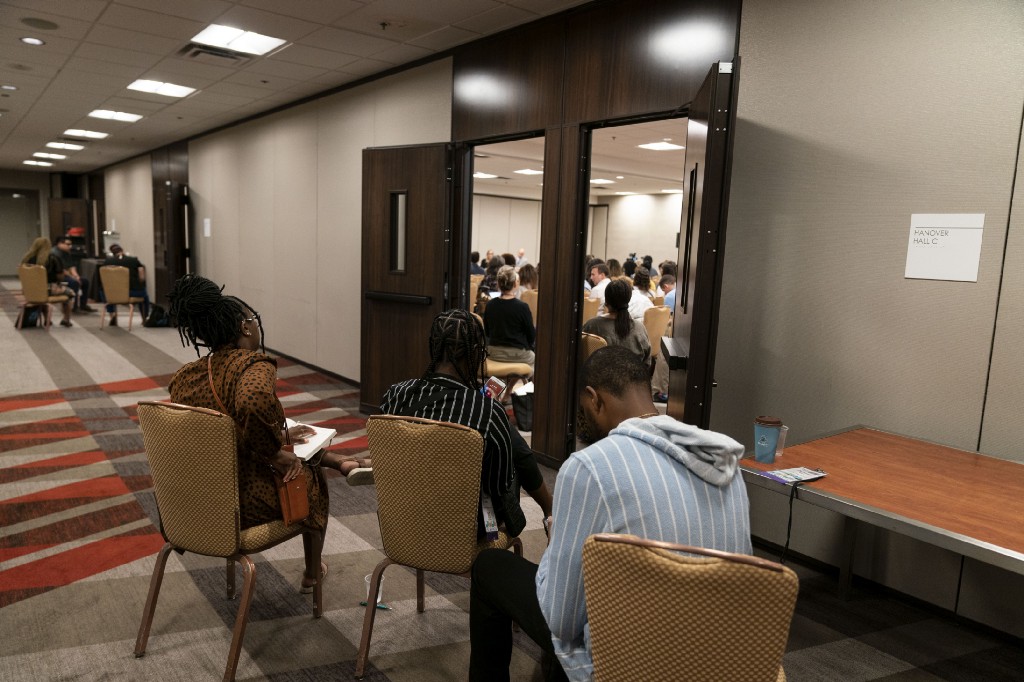 The NCAN conference was broadly focused on advancing the right to postsecondary attainment — and the Chiefs for Change session, moderated by Chief in Residence and former Hamilton County Schools Superintendent Bryan Johnson, delved into how schools are supporting students in the critical transition to life after high school.
Each of the leaders emphasized that a key aspect of this work is giving students exposure to many different college and career opportunities and pathways. Leaders said the confidence kids gain when they do well in school can provide the foundation for their pursuit of the bright futures they want for themselves. Davis also linked back to her HenryCares initiative.
"As part of that HenryCares check-in, we are layering in [questions, like,] 'How are you thinking about your future? Are you optimistic about your future?'" By having more frequent contact with students and checking in with them on a regular basis, carving out new teams and roles for the adults on campus, and giving students access to rigorous instruction, Davis believes schools can set all students on a path to succeed.