Bold, sustained leadership is critical in order to have a highly effective education system that meets the needs of all students. Our Future Chiefs program is building a pipeline of talented and diverse educators who are ready to lead state and large district systems. These emerging leaders participate in an 18-month program of collective learning about issues that are central to effective leadership and receive coaching and mentorship from Chiefs for Change members.
The program is accepting applications for the next cohort of Future Chiefs through September 21, 2022. Individuals who are interested in being a part of the program and those who wish to nominate someone else to participate should please use the buttons immediately below.
When alumni of the program become chiefs, they have the opportunity to work with our experienced chiefs in residence and trusted partners. Diversity, equity, and inclusion are core aspects of the Future Chiefs program. In addition to being politically and geographically diverse, 75 percent of those in the most recent cohort are leaders of color and 63 percent are women. Of the 51 leaders who made up the first six cohorts of the program, 53 percent have become superintendents or state chiefs.
Over the course of the program, Future Chiefs benefit from learning experiences that include:
Quarterly in-person and virtual peer-to-peer sessions with the cohort
Individualized monthly coaching from former district and state chiefs
Shadowing current Chiefs for Change members
Training in public speaking, media preparation, and board relations
Consultancies to work through problems of practice with Chiefs for Change members and partners
Access to the Chiefs for Change network of members and partners
Support in search and placement for chief roles, including portfolio building and transition support
Women in Leadership programming designed specifically for female Future Chiefs
Praise for the Future Chiefs Program
Cultivating the next generation of state and local education leaders is critical to ensuring that all students have the opportunities they deserve. Chiefs for Change's Future Chiefs program will help better prepare a diverse group to step up and lead schools, districts, and states so that we continue to improve both equity and excellence for students.
It's inspiring to see these up-and-coming education leaders taking the next step in their development. Their intelligence, drive, and ability tell me that our public school systems will be in good hands for years to come. I congratulate them and thank Chiefs for Change for developing this mentorship program.
America's students and teachers deserve the best. By supporting the growth of Future Chiefs, we can increase the pool of diverse, mission-driven, and exceptionally talented system leaders. I am excited to play a role in mentoring these Future Chiefs and launching such an important effort for the country.
Women in Leadership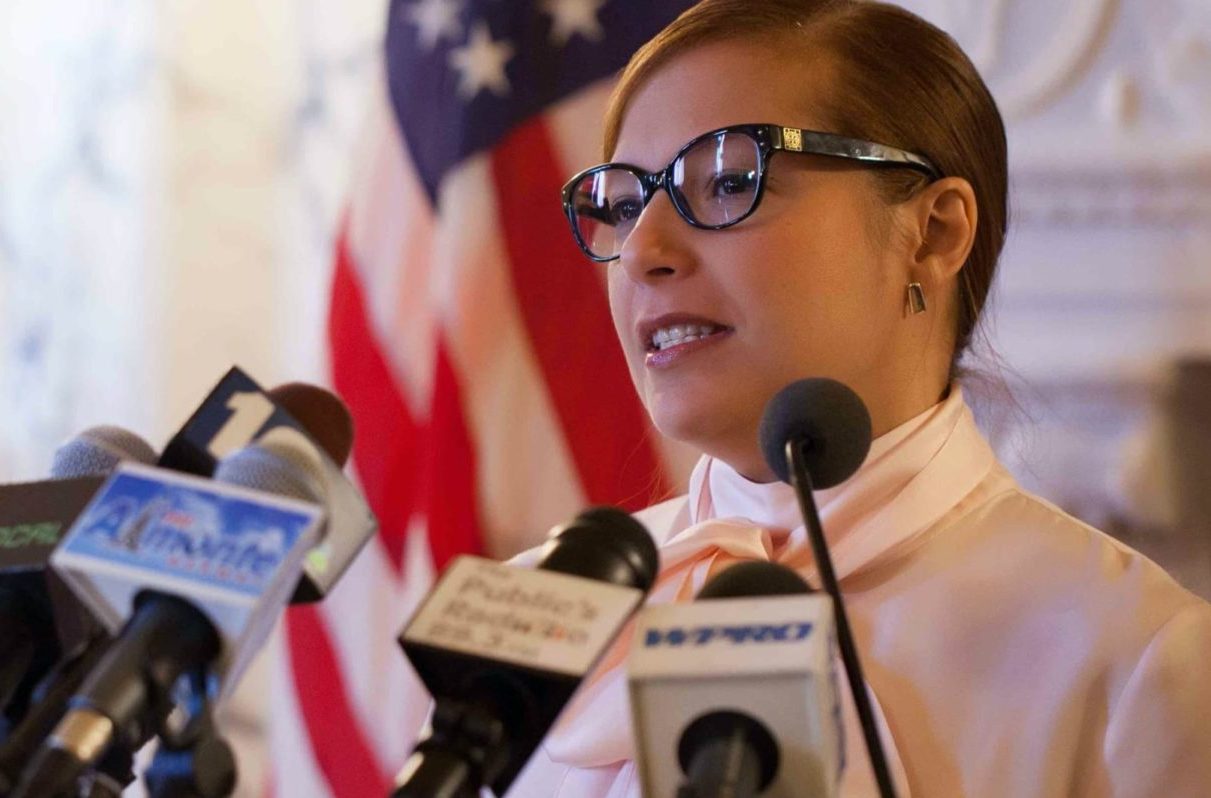 Far too few women, and women of color in particular, lead K–12 education systems. Despite the increasing diversity of our nation's schools, and the enormous representation of women at other levels of public school systems, the vast majority of district superintendents and state chiefs are white men.
This is not merely a problem of fairness, of representation, or of opportunity. By squandering the promise of many of the nation's best education leaders, we have created a talent crisis at the top of systems that serve millions of children. Changing that will require intentionally remaking a system that long ago put men in charge of women, not by happenstance, but by design.
Our Women in Leadership programming is designed specifically for female Future Chiefs and involves confidential women-only cohort convenings to allow these leaders to speak frankly about the challenges of the superintendency, the barriers to professional growth, and how to support one another in overcoming those challenges. In doing so, we have created a space for our women Future Chiefs to grow in trust, relationship, and leadership.